COWELLMEDI, MDSAP Certificate Achieved!
Cowellmedi / 2020-10-14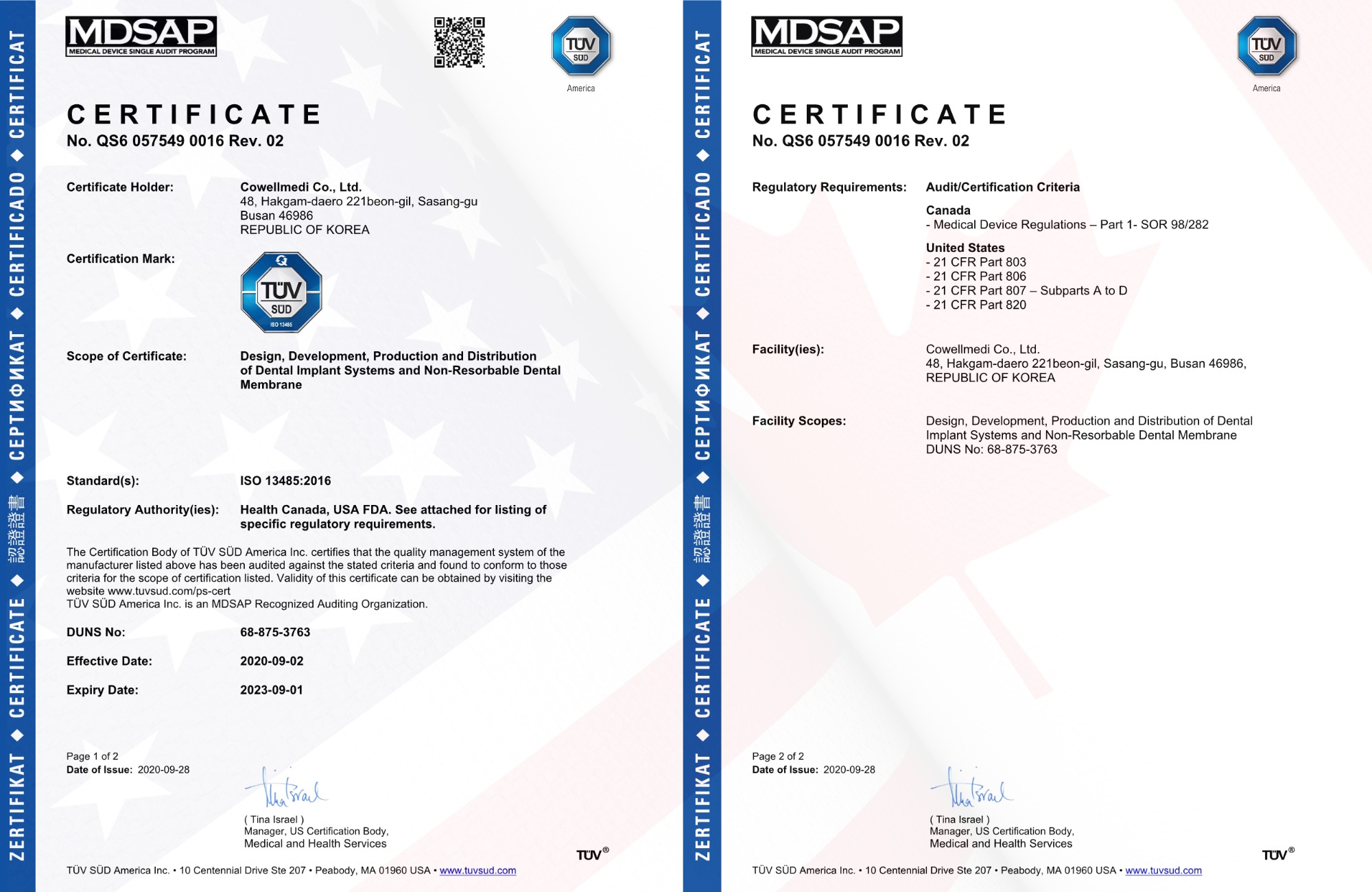 On 28th September 2020, COWELLMEDI received the Medical Device Single Audit Program (MDSAP) Certificate.
With this certification, COWELLMEDI will maintain the highest product and service quality assurance standards.
The MDSAP is a global certificate system that allows to conduct a single regulatory audit of a medical device manufacturer's quality management system to satisfy the relevant requirements of the regulatory authorities participating in the program.
The international participants currently in the MDSAP :
- TGA (Therapeutic Goods Administration of Australia)
- ANVISA (Brazil's Agência Nacional de Vigilância Sanitária)
- JPAL (Japan's Ministry of Health, Labour and Welfare, and the Japanese - Pharmaceuticals and Medical Devices Agency)
- USA FDA (U.S. Food and Drug Administration)